A review of the Logitech MK295 silent wireless keyboard and mouse set
Published

Written by

Chun Fei Lung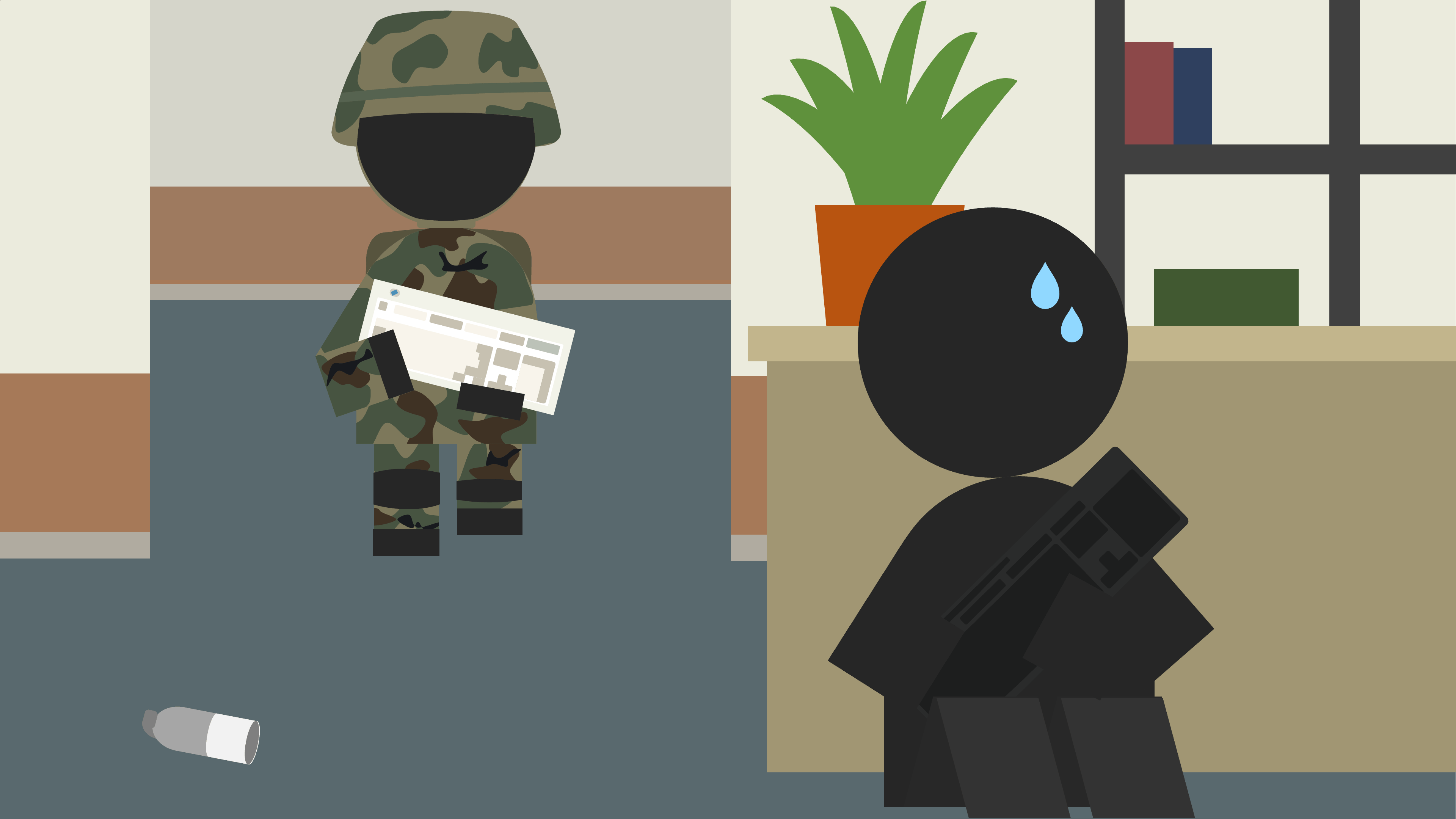 A lot of programmers love mechanical keyboards. I get that. My first keyboard was a mechanical one. They're more accurate, sturdier, look cool, and most importantly, than "normal" keyboards.
One major downside of mechanical keyboards is that they can be very noisy, especially when used by faster typists. The noise itself doesn't really bother me (mostly because I am the one producing it), but I do worry that it bothers people around me, so instead I often opt for quieter keyboards, like the Matias Aluminum Keyboard.
Due to an "unfortunate incident" I had to replace my keyboard and mouse last month. I ended up buying Logitech's silent wireless MK295 keyboard and mouse set, which I've been using with macOS and Windows on my M1 MacBook Pro for about a month now.
The MK295 keyboard and mouse set is available in two colours: graphite and off-white. It doesn't really matter which one you choose, because both versions look like they're straight from the 00s. Let's just say that its design is primarily meant to be functional.
A plug-and-play nano USB(-A) receiver wirelessly connects the keyboard and mouse with whatever it is plugged into. When not in use, the receiver can be safely stored inside a handy slot inside the keyboard or mouse.
According to the box, the keyboard has a battery life of about 36 months, while the battery in the mouse should last about 18 months. I strongly doubt that last estimate, especially if you're like me and forget to turn off your peripherals all the time.
In theory, the receiver has a range of up to 10 metres. This should be more than enough for people who want to hook this set up to a TV or home theatre PC. However, I've noticed that the receiver sometimes appears to struggle even at short distances of less than 1 metre when used via a USB hub.
The build quality of the keyboard isn't exactly great, but it's passable. It's flimsy enough that I definitely wouldn't want to carry it around with me or wield it as a weapon against an intruder, but unless you hot-desk a lot or have adversarial colleagues (or housemates) this is unlikely to be an issue.
The mouse looks and feels slightly sturdier than the keyboard, although I still wouldn't try to use it as a projectile. It's a bit on the light side, which is a plus for portability but at the same time also means that it's surprisingly easy to accidentally push your mouse off the table. This has happened several times now, but so far it's still alive and kicking.
What sets the MK295 set apart from competing keyboards and mice is its noise production – or rather the lack of thereof. The box claims that its innovative SilentTouch technology reduces click and typing noise by over 90% compared to the very similar-looking Logitech MK270. I'm not sure if that claim is entirely true, but it does indeed sound a lot quieter than you'd expect.
The mouse is incredibly quiet: clicking and scrolling roughly produces the same amount of noise you'd hear when you press a button on a remote control. I'd be comfortable using this mouse next to a sleeping infant!
Sadly, the noise reduction on the keyboard isn't as impressive. The keyboard can still produce a fair amount of noise – especially if you're an "enthusiastic" typist like me. Here, the dampening works more like a firearm suppressor: the typing noise is reduced enough to the point where it probably won't wake up the baby, but will still upset your autistic colleague.
The keyboard in this set is primarily intended to be used with Microsoft Windows and Chrome OS. Technically it also works with macOS, but there are a few things you should be aware of:
On Windows keyboards the bottom row starts with Ctrl, Win and Alt, whereas on keyboards for macOS the first three keys are Control (≈ Ctrl), Option (≈ Alt), and Command (≈ Win).

Not all keys have macOS equivalents, like Print Screen and Menu. This keyboard also comes with a few "bonus" buttons that can open mail and calculator apps on Windows machines, but are merely decorative on macOS.
I have used Windows keyboards for so long that I don't even notice these issues any more. If you're bothered by keys that don't work the way you want them to, you're probably better off with a keyboard that's specifically made for Apple devices. Alternatively, keyboard remapping tools like Karabiner-Elements can be used to customise key bindings.
Keyboard and mice come in all shapes and sizes, but if you're looking for a set that allows you to type aggressively during Teams meetings the MK295 set is basically a no-brainer, as both the keyboard and mouse are whisper-quiet. You'll have a hard time finding anything like it elsewhere on the market, especially considering that its MSRP is only €49.99 and is often even sold for a lot less.
Having said that, if noise reduction isn't that high on your priority list or if you're used to Apple keyboard layouts, there are much better ways to spend your hard-earned money.
The ambidextrous mouse is delightfully silent and portable, but a bit on the small side

The keyboard is well-designed and easy to use, but sadly isn't very suitable for use with Apple computers
As far as I know there aren't many alternatives on the market that come close to the noise reduction of the MK295 keyboard and mouse, and the ones that do are not sold as part of a set. You can create your own of course, but you will have to shell out a bit more money.
I'm going to with "there are no viable alternatives", because literally every other "silent" Windows-compatible keyboard I've tried makes more noise.
However, laptop-like keyboards that use scissor switches, like the Microsoft Wireless Surface Keyboard, Apple's Magic Keyboard or , are also relatively silent compared to most other keyboards on the market.
There's more to choose from if you're only looking for a silent mouse. These are the ones that I have experience with and can recommend:
The mouse that's included in this set is the Logitech M220 Silent Wireless Mouse, which can also be bought separately if you don't need a new keyboard.

The Logitech M330 Silent Plus Wireless Mouse is a slightly larger version of the M220, but sadly it's only suitable for right-handed people. There's no left-handed version.

If you have large hands and use your mouse all day long, you should consider the Logitech Signature M650. The M650 has a so-called SmartWheel and two programmable side buttons. For the lefties among us there's also the M650 L, which has a left-handed version.