Visiting Dutch museums with a Netherlands Museum Pass
Published

Written by

Chun Fei Lung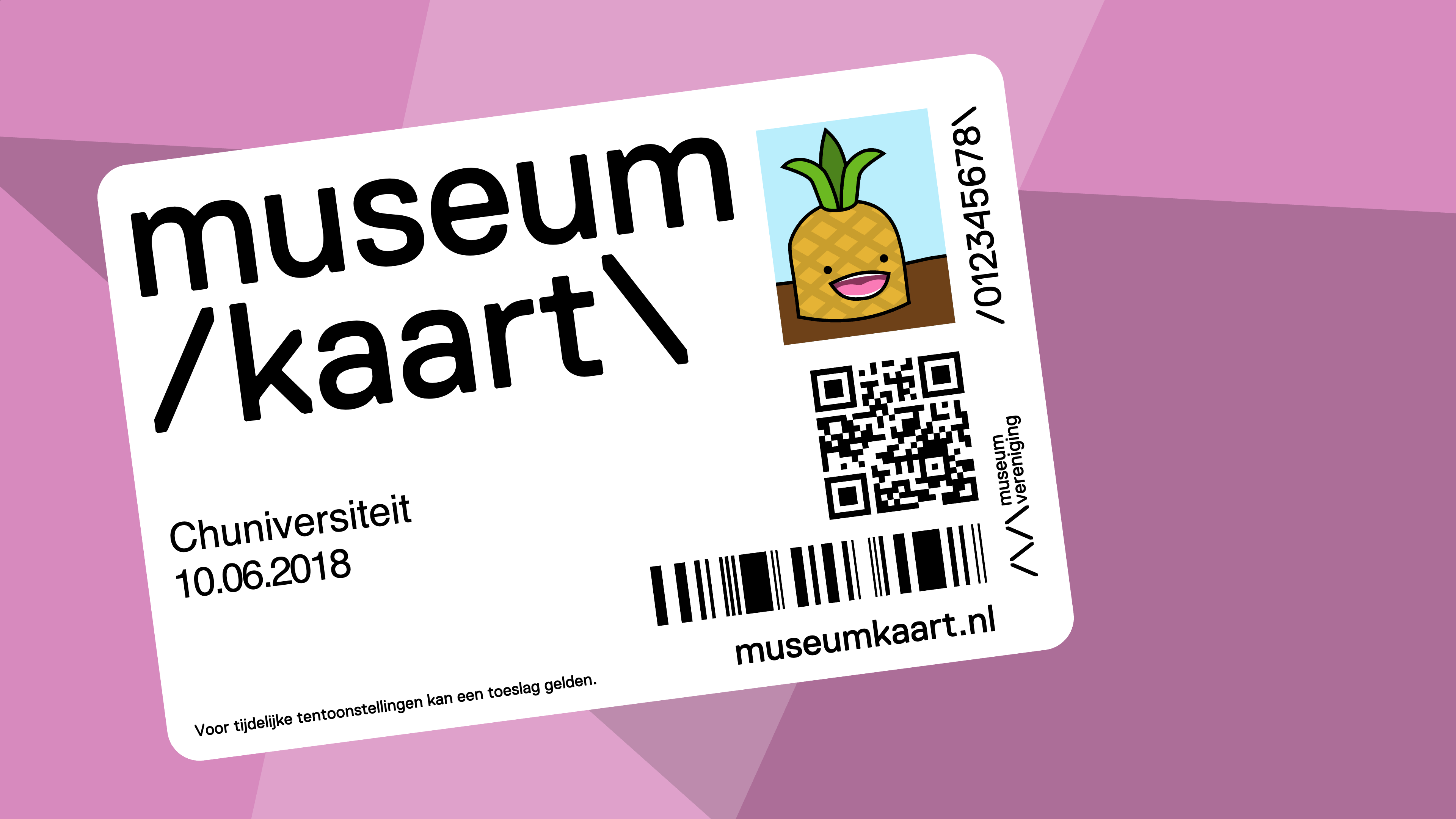 Museum tickets in the Netherlands generally , so if you're a regular museum-goer, all those visits get expensive very quickly.
Fortunately, there's a cheaper solution: get yourself a Museum Pass ("Museumkaart")! For less than €65 you get access to more than 450 Dutch museums for an entire year, which is an incredible deal. I don't really understand the economics of how that work, but if you're an expat or exchange student in the Netherlands this is an absolute no-brainer.
This page lists some of the museums I've visited with my Museum Pass last year. I'll probably expand this list in the future.
Amsterdam reportedly has more museums per square kilometre than any other city in the world. It probably helps that Amsterdam is a fairly small city and has an abundance of weird-ass "fun" museums, like , neither of which accept Museum Passes. But the city does have a large number of legitimate museums which you can enter with a valid Museum Pass. The Rijksmuseum, Anne Frank House, and Van Gogh Museum in particular are absolutely worth a visit!
The Rijksmuseum Amsterdam (or simply Rijksmuseum) is the national museum of the Netherlands, and houses a large collection of art and historical objects that was gradually built up over a period of over 200 years.
The collection includes paintings from Dutch masters like Rembrandt and Vermeer, and other famous works. In fact, there might even be too much to see here. My feet often tire about halfway through my visit, at which point I awkwardly speedwalk through the remaining exhibits and wrap up the day with a visit to the publicly accessible museum garden.
| | |
| --- | --- |
| Worth it alone for | Rembrandt's freakishly large The Night Watch |
| To save time, skip | everything from the 20th century and later |
Right next to the Rijksmuseum is the Van Gogh Museum, for people who really like his work, I guess. If you do, I hope you also like standing in line, because the queues for this museum are crazy long.
| | |
| --- | --- |
| Worth it alone for | Van Gogh's paintings |
| To save time, skip | the entire museum. Everything is on Google Images anyway. |
If you've ever been on a boat tour through the canals of Amsterdam, you have probably sailed past a very old-looking ship. That ship is a replica of the Amsterdam, an 18th-century cargo ship that was wrecked on its maiden voyage. Personally, I think the replica looks a bit tacky up close, but it's still well worth a visit.
Head over to the National Maritime Museum (Scheepvaartmuseum) if you want to take a closer look at the Amsterdam. The museum also has a few other smaller boats, but most of the floor space is filled with paintings and photos.
| | |
| --- | --- |
| Worth it alone for | a life-size replica of the Amsterdam |
| To save time, skip | all the modern and artsy stuff. And maybe the paintings if you have already visited the Rijksmuseum (it all looks the same). |
The Amsterdam Museum is a museum about the city of Amsterdam in the city of Amsterdam. It's a great way to learn more about the city without actually being in the city. No, but seriously. This is the best way to understand why Amsterdam is built the way it is.
| | |
| --- | --- |
| Worth it alone for | its location in the heart of Amsterdam |
| To save time, skip | the entire top floor |
Amsterdam is part of the Randstad region, which includes several other lovely cities that are just a short train ride away.
The National Museum of Antiquities (Rijksmuseum van Oudheden) is the national archaeological museum of the Netherlands. Its collection includes a large number of objects from Ancient Egypt, Ancient Greece and Ancient Rome, and thus attracts large numbers of classical antiquity weeaboos . There is some seriously impressive stuff in this museum, although it's probably best to not ask too many questions about how these objects ended up in the Netherlands…
| | |
| --- | --- |
| Worth it alone for | the Temple of Taffeh, which was (voluntarily) taken apart, shipped to the Netherlands and reconstructed in the museum's central hall |
| To save time, skip | the Dutch archaeological remains |
If dead people and their belongings aren't your cup of tea, you might want to swing by the Naturalis Biodiversity Center (also in Leiden) instead. This national museum of natural history was named the European Museum of the Year 2021 and it's not hard to see why.
The museum is housed in a nine-storey building, where you'll find a large assortment of stuffed animals, marine life, dinosaur remains. The museum also has an exhibit dedicated to reproductive organs and offers great views (of the outside).
| | |
| --- | --- |
| Worth it alone for | one of the most complete Tyrannosaurus Rex skeletons in the world |
| To save time, skip | nothing; this museum is perfect |
If you stan trains or would like to see real-life versions of some of the trains from my CSS trains project, you should definitely pay a visit to the Railway Museum (Spoorwegmuseum) in Utrecht. In this museum you'll find a lavish collection of old trains, , railway-related exhibits, family-friendly rides, and authentic yet slightly impractical station bathrooms.
The easiest way to get to the Railway Museum is from Utrecht Centraal station, where you can board the train to Utrecht Maliebaan from platform 2. Alternately, make your way to or from the museum by foot via the Moreelsepark for a nice view of the former Dutch Railways and current ProRail headquarters.
| | |
| --- | --- |
| Worth it alone for | all the trains. All the trains? ALL THE TRAINS. |
| To save time, skip | the model trains |
There's more to the Netherlands than just the Randstad. Good museums are everywhere. Sadly, "everywhere" isn't always easily accessible, which is why I have chosen to list these museums separately.
Lelystad Airport is kind of like a wish.com version of Berlin Brandenburg Airport, in the sense that it's a complete waste of money. The airport was slated to open in 2022, but that date has since been postponed indefinitely.
Fortunately, aviation museum slash theme park still offers plenty of reasons to visit. The museum boasts a large number of aeroplanes (some of which can be entered by visitors), and a few aviation-themed exhibits and rides.
Curiously enough, Aviodrome is also home to the , which has a few exhibits in the building.
| | |
| --- | --- |
| Worth it alone for | the KLM Royal Dutch Airlines jumbo jet outside the main building |
| To save time, skip | nothing; this museum is perfect |
Located at the site of the former Soesterberg Air Base, the Nationaal Militair Museum ("National Military Museum") is a celebration of all things military. From guns to tanks, fighters to bombers, and uniforms to PTSD, this museum has it all. There's plenty to see here, just make sure you check your pacifism at the door.
| | |
| --- | --- |
| Worth it alone for | everything |
| To save time, skip | any exhibit that requires you to open a door |
Hidden inside a forest near the awkwardly named village of Heilig Landstichting ("Holy Land Foundation") lies Museumpark Orientalis – Heilig Land Stichting (sic), an open-air museum that's dedicated to Christianity. Or all three Abrahamic religions. Or the Orient. I don't know, it keeps changing. .
It doesn't really matter anyway, because it's a pretty good museum – even for atheists! Regardless, if you choose to make the pilgrimage to Orientalis, you'll be rewarded with the opportunity to experience life in ancient Jewish and Arab settlements, and to wander through a Roman street in "Jerusalem".
| | |
| --- | --- |
| Worth it alone for | a glimpse in the life of a citizen who lived at the same time as Jesus |
| To save time, skip | the church (is it obvious that I'm not Christian?) |